Most of the platforms include all online eCommerce tools, so you can start selling right away. But, WordPress differs from other platforms like Shopify, Wix, and BigCommerce.
WooCommerce is the official WordPress plugin for creating an eCommerce site. But, it does not provide all the advanced features required to create a full-fledged online store. Therefore, plugins and extensions come in handy in this situation. WordPress allows you to create any type of website, but the WooCommerce plugin also allows you to construct a robust online store.
You can always use Wix for your next eCommerce store. But, WooCommerce is one of the best options for most online store owners, and it's completely free. Also, to take your online store to the next level, you can install many plugins for enhanced functionality.
We'll go over the best Woo-Commerce plugins and extensions in this article. This will enable you to build your eCommerce store faster.
WooCommerce: What Is It and Why Do I Need It?
To summarize, WordPress is a powerful CMS in and of itself. You may quickly produce articles and publish pages without knowing how to code. However, when it comes to the appearance of your site, WP themes can help you create a variety of layouts for different industries.
But what about selling things like audiobooks, t-shirts, and digital memberships? You can also install some PayPal buttons on your site. But that won't give you a shopping cart or anything else you'd find on a legitimate online business. Not to mention, a single PayPal button appears to be out of date.
WooCommerce comes into play in this situation. the plugin turns your WordPress site into a fully complete online store with:
Product listings
Categories
Collections
Shopping cart
What Are the Best WooCommerce WordPress Plugins?
That's an excellent puzzle to solve before you get started. Fortunately, finding the proper plugin to compliment your online store isn't difficult. Instead, it's a matter of sorting through thousands of options to discover the one that best suits your needs.
So, when deciding which WooCommerce plugin to use, keep the following in mind:
First, understand the purpose of your website.
Then, make a list of the things lacking from your website that would benefit you if implemented.
For example, would your WooCommerce theme and web hosting help you achieve your goals?
If you have a budget for plugins and extra features.
Is there a clear purpose for introducing extra functionality?
These are only a few considerations you should make before looking for plugins.
50 Best WooCommerce Plugins for Your Store
Let's take a look at the best WooCommerce plugins for WordPress.
OptinMonster is the industry's most advanced conversion optimization software. It assists you in converting users who left your site into subscribers and clients.
On your eCommerce website, You may use it to:
Reduce cart abandonment
Enhance sales conversion
Expand your email list
Show tailored website messages
Onsite retargeting
The free plan isn't advertised on the main website. But you can get it by installing and activating the OptinMonster WordPress plugin.
Here are a few WooCommerce pop-up examples that you can make using OptinMonster:
These floating bars are ideal for:
Publicizing ongoing deals
New product launches
Free delivery
Other special offers
They're easy to spot and quite effective at keeping customers interested.
You can create a countdown timer that can add a hint of FOMO (fear of missing out) to your banners, and you can use these countdown timers as a header bar, lightbox pop-up, full-screen pop-up, or slide-in pop-up. It also includes robust display rules that let you show pop-ups depending on various criteria.
Apart from this, You can also create a geo-targeted banner that only displays a pop-up to users in specific areas. Full-screen pop-ups called Spin the Wheel add gamification to your WooCommerce store. For example, it helps collect emails and promote sales. You might provide discounts and other offers.
This conversion optimization toolkit is essential if you want to:
Increase sales
Develop your email list
Recover abandoned cart transactions
AIOSEO
On the market, All in One SEO is the best SEO plugin for WooCommerce stores. In addition, it is the most comprehensive SEO tool, with over 2 million users. These tools help you enhance your search ranks without studying SEO.
Note: If you're only beginning started with AIOSEO, there's a free version available.
You may set it up to dynamically produce SEO titles and descriptions for all your products. Individual products can also have SEO titles and descriptions added to them.
It builds XML sitemaps, including Product and Product Categories sitemaps, automatically. These make it easier for search engines to find and index your merchandise. In addition, rich snippets are supported, and Schema markup is included out of the box. This allows search engines to display rich snippets for your products which makes products stand out in search results and attracts more visitors.
Local SEO, Product Image SEO, and more elements are included in All in One SEO. They all work together to help your WooCommerce store rank higher in search results.
Monsterinsights
For WooCommerce stores, MonsterInsights is the best Google Analytics plugin. It includes improved eCommerce tracking. This makes it simple to track eCommerce data in Google Analytics reports.
Many newcomers struggle to understand Google Analytics reports. It makes it easy by displaying all the necessary information within your dashboard.
This enables you to make data-driven decisions to expand your company and improve revenue. Without leaving your website, you can:
Check your cart activity
Best performing products
Other crucial statistics
You can use it to locate your most popular products and optimize product pages. You can also use GA to track customers and provide a more tailored experience for your visitors.
Constant Contact
For eCommerce firms, Constant Contact is the best email marketing provider. It's also the most user-friendly. This allows you to quickly integrate it and expand your email list into your store.
It includes a variety of email templates designed for different industries. You can also send tailored emails to users by creating various lists and custom funnels.
Drip and SendinBlue are also excellent alternatives.
Advanced Coupons
Advanced Coupons is the most popular WooCommerce coupon code plugin. It improves on WooCommerce's limited coupon capability. It does this by enabling you to design better coupon offers.
It has tight integration with WooCommerce and includes features like:
BOGO (buy one, get one free)
Coupon URLs
Scheduled coupons
Auto-apply coupons
Shipping coupons and more
It's simple to use and can help you increase sales at your online store. Advanced Coupons is also available in a free version.
SeedProd
It is the most significant page builder plugin available, with WooCommerce integration built in. SeedProd is for you if you've ever wanted to construct a quickly:
Landing page
Develop a sales page
Product landing page
SeedProd's drag-and-drop page builder makes it simple to construct pages on the go.
It includes dozens of professionally designed themes that are WooCommerce compatible. Choose a template as a starting point and customize it using point-and-click tools.
SeedProd also includes WooCommerce blocks. This makes it simple to add products, a cart, a checkout form, and more to any landing page on your website.
You can use it with any WooCommerce theme and is not dependent on it. Now you'll be able to develop great product pages, sales pages, and other pages with no limitations.
It also has a free edition to construct stunning landing pages. But, the complex WooCommerce blocks are only available in the Pro edition.
WP Mail SMTP
WP Mail SMTP is the most popular WP SMTP plugin. It ensures that all your WooCommerce emails arrive in your consumers' inboxes. In addition, the WooCommerce store sends email notifications to both the store owner and customers for specific actions. It accomplishes this using the PHP mail() function.
But, most WP hosting companies do not have this feature set up correctly, and some even restrict it; hence the email functionalities of your store will not work in that instance. WP Mail SMTP solves this problem by allowing you to send emails using an SMTP service provider. This ensures that your WooCommerce emails arrive in users' inboxes and not spam. As a result, over 2 million WordPress websites use WP Mail SMTP to increase email delivery.
WP Mail SMTP also has a free version that should work for most online stores, and the paid WP Mail SMTP Pro edition also includes:
Premium support
More features,
White glove set up service
Uncanny Automator
WooCommerce store owners spend much time doing the same things repeatedly. So isn't it fantastic to be able to automate all those activities? And you can focus on developing your sales and business?
It helps you automate WooCommerce processes, save time, and provide your customers with a better user experience. For example, it can execute recipes created for when a user or WooCommerce triggers an event. In addition, it allows your plugins to communicate with other plugins.
After then, you can decide what action to do in response to the trigger. For instance, send the user an email with similar products they may like. In addition, there are many recipes you can make to save hundreds of hours while running a more productive internet store.
You can also use it to deliver Slack notifications, WooCommerce SMS messages, and more.
Livechat
Did you know that almost 67% abandon their shopping carts before buying? Customers want quick responses to their queries. Live Chat plugin helps you in this regard. It enables you to add live chat to your WooCommerce store and respond to customer inquiries.
It enables you to convert people into clients before their carts are abandoned. In addition, LiveChat integrates with Google Analytics, email marketing, CRM software, and other services.
Easy Affiliate
Easy Affiliate is the best WooCommerce affiliate monitoring and administration plugin. It enables you to set up your affiliate program for your online store, allowing you to encourage consumers and others to advertise your goods.
With its setup wizard, you can create an affiliate program for your site. If a person signs up to be an affiliate, they'll receive a unique link and a modest commission on any sales made through it.
Using this plugin, you can track link clicks, sales, and payments with Easy Affiliate's thorough reporting. And It's also highly adaptable; you can limit your program to hand-picked participants or allow anybody to join. Also, You can pay affiliate commissions using PayPal, Authorize.net, or any other way you like.
TrustPulse
TrustPulse is a robust social proof plugin that may rapidly boost site conversions by up to 15%. It highlights recent consumer interactions on your website (social proof), which has been shown to enhance trust, conversions, and purchases. It is intended to be extremely simple to use, even for novices, and It is simple to set up and works right away.
Of course, it is also designed to be as adaptable as possible. For example, you can personalize every aspect of your alerts to match your branding, and you can create unique display rules to show your notifications to the right people at the right time.
WooCommerce Wholesale Suite
This WooCommerce Wholesale Suite is a collection of three plugins created to help you expand your wholesale business. These are the Wholesale Prices plugin, the Order Form plugin, and the Lead Capture plugin.
The wholesale prices addon makes it relatively simple to assign a wholesale user position to specific clients, manage wholesale pricing across different user roles, and so on.
Using the Order Form extension, you may provide a quick and efficient ordering experience for your wholesale customers. It has a searchable product table interface that allows your customers to add things to their cart quickly.
Additionally, the Lead Generation plugin allows you to include a responsive wholesaler registration form, automatic sign-up and approvals, and automated email sequences. All three plugins operate in tandem to generate synergy and provide an excellent experience operating your wholesale business.
YITH WooCommerce Wishlist
Customers can save products to their wishlist using the YITH WooCommerce Wishlist plugin. They can add items to their wishlist and buy them later. Or they can share their wishlist with friends and family.
YITH WooCommerce Wishlist is an excellent addition to your online store during the hectic holiday season, especially when people compile shopping lists and buy gifts.
WooCommerce Products Slider by

PickPlugins 
.
PickPlugins Product Slider for WooCommerce makes it simple to create attractive product sliders and carousels and place them anywhere in your store. The plugin has over 20,000 active installations due to frequent updates, customization choices, and enhanced capabilities.
This plugin can compete with the quality of a premium carousel slider plugin for displaying WooCommerce products. Users can set an endless number of sliders wherever they like. It includes 20 ready and custom ribbons as well as three ready themes. It's completely responsive and mobile-friendly.
Custom paginations make it simple to paginate background and text colors. However, in truth, things go out of stock occasionally; in that situation, this plugin can conceal the products.
RafflePress
For WooCommerce stores, RafflePress is the most significant contest and giveaway plugin. With viral competitions and giveaways, you can increase your:
Email list
Website traffic
Social media followers
Your users can enter the contest by tweeting, watching a video, and following a social media profile. It includes activities for all major social media platforms, CRM systems, and other applications.
It incorporates verified social actions and fraud prevention for the greatest results. This ensures that your viral campaign generates genuine engagement and business growth.
Store Customizer
The live customizer in StoreCustomizer allows you to customize your WooCommerce store. It has an easy-to-use interface with a live preview for adjusting store settings. For example, you can change the appearance of your shop, product pages, product categories and adjust the number of products, product columns, and button text, among other things.
Also, the plugin includes an Ajax-powered product search that you can use with any theme.
WooCommerce Subscription
Subscriptions may be added to your WooCommerce store with WooCommerce Subscriptions. This allows you to sell subscription plans and other products that demand recurring payments regularly.
Bluehost WooCommerce hosting is the most convenient way to sign up for it. This plan also includes almost $1000 worth of premium extensions, such as Online Bookings & Appointments, Jetpack Premium, and more.
WooCommerce EU VAT Compliance
This simple plugin makes your WooCommerce store compatible with the new EU VAT. The first page will recognize your customer's location and display prices with VAT.
Order Delivery date for Woocommerce
This plugin allows consumers to select a delivery date during the checkout process. In addition, you can find the chosen delivery date on the orders page in the admin section for the store owners.
YITH WooCommerce Quick View
Customers can look at product details by hovering their mouse over a button in the Quick View. Customers can get product details without having to leave the page.
Users will see a more extensive product image, product description, and an add to cart button in a lightbox pop-up.
YITH WooCommerce compare
This plugin allows your users to compare products side by side. In addition, you have control over which fields visitors view in the comparison table and can reorder them as needed.
YITH WooCommerce Ajax Search
The success of any website, especially an online store, is dependent on its speed. A single-second delay in page loading can increase cart abandonment and decrease user engagement.
YITH WooCommerce Ajax Search is a strong search function. It allows users to see products as soon as they start typing. Furthermore, it fetches the results using Ajax, so your users may search without having to leave the page they're on.
PW WooCommerce Gift Card
PW WooCommerce Gift Cards makes selling gift cards on your website a breeze. Customers may buy gift cards and give them to their friends and family to use in your online store.
The plugin includes a lovely gift card email template and an admin section to view your gift card liabilities. During the transaction, your customers can specify:
The amount of the gift card
The recipient
A personal message
WooCommerce Currency Switcher
This plugin allows your clients to swap currencies and get real-time conversion rates in their local currency. You can add the currency changer with a shortcode or a sidebar widget.
WooCommerce Colors
This plugin adds a WooCommerce section to the theme customizer. This allows you to alter the color of WooCommerce buttons and other elements. It's a quick and easy way to change WooCommerce elements without custom CSS.
WooCommerce Products Filter
With WooCommerce Products Filter, customers may filter products on your site by:
Categories
Attributes
Product tags
Product custom taxonomies
Price
You can use the sidebar widget or the shortcode to put the filter anywhere.
WooCommerce shortcodes
WooCommerce comes with many shortcodes. You can use these shortcodes to add goods, buttons, and other elements to your website. The WooCommerce Shortcodes plugin adds a dropdown in your WordPress visual editor. This allows you to select and enter shortcodes in content sections like posts, pages, and products.
Booster for WooCommerce
Booster for WooCommerce adds some essential tools to your WooCommerce website. These tools help you run your online business more efficiently. It follows the same modular strategy as Jetpack and functions as a plugin suite with various functionality.
Custom products Table for Woocommerce
Typically, consumers must scroll down to see more information on product pages. These Tabs allow you to organize product descriptions and details into tabs. This allows users to go to the area they want to see while maintaining a clean and ordered appearance on your site.
Variation swatches for WooCommerce
You can add product variation swatches to product properties with this plugin. Instead of dropdown menus, customers will see stunning color samples, photos, and labels.
Users will find it easier to choose product colors, sizes, styles, and more. It also improves the customer experience by making these options more visible.
YITH WooCommerce Zoom Magnifier
With this plugin, your users may zoom in and magnify product images without leaving the page. A product image gallery slider is also included underneath the featured image.
Customers will be able to see more details in product photos. In addition, customers will be more engaged in your store. This will result in increased purchases.
WooCommerce Multilingual
In 2014, non-English WordPress websites outnumbered English WordPress sites. Since then, more WooCommerce stores in languages other than English have been launched. In addition, it provides a layer of compatibility with the popular WPML multilingual WordPress plugin.
This enables you to multilingual your product as well as other WooCommerce pages. Customers can view your website in the language of their choice.
WPForms
A contact form is required on any website. WPForms is the greatest drag-and-drop WordPress form builder plugin. It allows you to design various forms, such as contact forms, online surveys, polls, and more.
Over 4 million websites use WPForms. Including many WooCommerce store owners since it is both simple and powerful.
Its free edition allows you to create a basic contact form with all the necessary functionality. Such as:
Landing pages
Conversational forms
Form abandonment
Clever conditional logic
Advanced features that will help you enhance your form conversions
Nextiva
Having a phone number for your online store can assist build credibility and confidence. The best business phone service that integrates with WooCommerce is Nextiva.
It's a virtual business phone software that can receive calls on your phone, iPad, desktop, and laptop computers. It includes advanced features such as call routing, auto-attendant, and others. This allows your store to compete with large corporations without exorbitant prices.
After you've set up your company VOIP, you can add a click-to-call button to your online store with the free WordPress Call Button plugin.
PushEngage
PushEngage is a WordPress plugin that allows you to get push notifications. It delivers targeted messages to your consumers and informs them about new products or flash specials. This way, you can increase your WooCommerce sales and conversions.
A cart abandonment notification function is also available with PushEngage. As a result, you can alert people to any items they've added to their carts but haven't checked out.
It also allows you to:
Run A/B testing on your push notifications
Create Drip campaigns
Set up opt-in triggers and much more
WooCommerce Points and Rewards
Rewarding loyal clients is a beautiful method to get them to recommend you to their friends and family. Or post a favorable review and join your email list. And the best part is that your consumers do all the work for you, which helps with WooCommerce automation.
It is the best plugin for giving your customers loyalty points that they may use to get discounts.
WooCommerce Recommendation Engine
If you want to increase your sales, you produce on your site. Use this extension to start presenting consumers with relevant products they might like. It's one of the most effective WooCommerce upsell plugins available.
When making recommendations, it considers:
Purchase history
Product views
What others have seen
What is frequently bundled and purchased together
Discount Rules for WooCommerce
Discounts are an effective technique to enhance customer engagement and sales. Because everyone appreciates a good deal, offering discounts will help you sell more.
This plugin makes it simple to put dynamic pricing and discounts in your store. With this plugin, you may provide:
A store-wide global discount
Cart discounts
Special offers and more
WooCommerce PDF Invoices and Packing Slips
WooCommerce PDF Invoices & Packing Slips is a WooCommerce addon available for free. It attaches a PDF invoice to your clients' confirmation emails.
It also makes PDF invoices and packing slips available in the account area of your customer. After which, they can download or print them.
YITH WooCommerce Request a Quote
One of the disadvantages of online shopping is the lack of bargaining. But with the YITH WooCommerce Request a Quote plugin, this will no longer be an issue.
It's a YITH WooCommerce extension plugin that lets you add a "Quote Request" button to your website. Your consumers can use the button to submit a quote request for price negotiation.
This is helpful if your consumers want to buy vast quantities of the same product and a price break. For bulk customers, the plugin provides a bargaining option.
Google Product Feed
The Google Product Feed plugin has a unique manner of advertising. It allows you to create a real-time feed of your store's products and services to the GMC.
This addon automates the entire process of feeding Google product information.
MailChimp for WooCommerce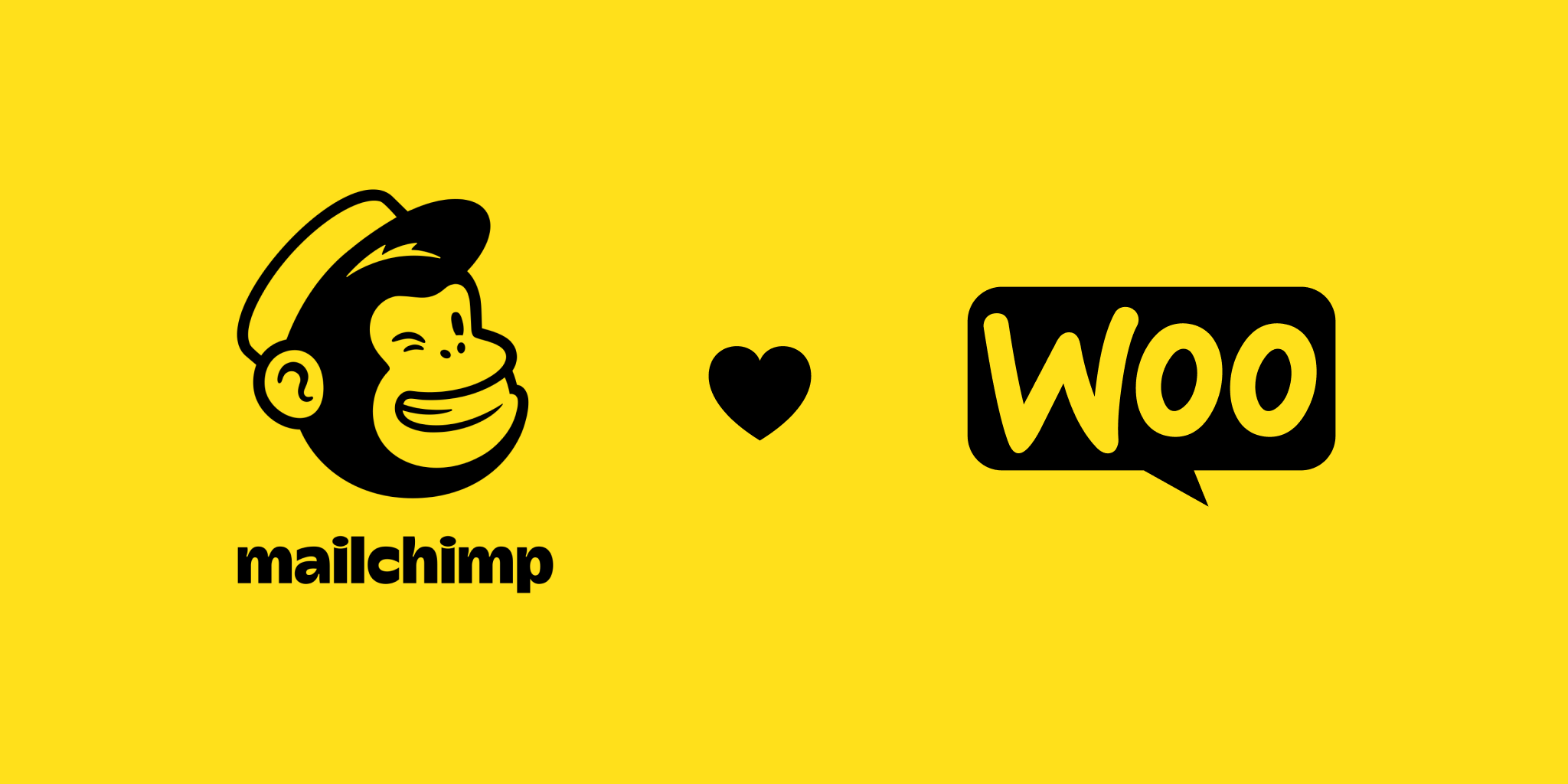 MailChimp is one of the most widely used email marketing systems on the market today. MailChimp for WooCommerce is their official WooCommerce plugin.
When you install the plugin on your site, it automatically syncs your clients and their purchase data with your MailChimp account. Then you may send them tailored email campaigns and increase sales.
WooMarketing Bundle
WooMarketing Bundle is a collection of WooCommerce marketing extensions. It's a WooCommerce-developed official plugin.
The bundled plugin includes:
Email marketing
Facebook Ads integration
Smarter discounts
Transactional emails
Social logins and other features
If you want to use all the marketing elements included in the package, it's a great deal. Because buying individual plugins for each feature would be much more expensive than buying one plugin.
WooCommerce Pack and Ship Bundle
This plugin is a one-stop-shop for selling, packing, and shipping products worldwide. It's also a WooCommerce Team-approved plugin.
The plugin includes:
Responsive 360-degree image rotation
Invoices
Packing lists
Product kits
Multi-address shipping and tracking and more
Hootsuite

Using social media to promote your business can help you reach a larger audience. It also helps you to drive more traffic to your WooCommerce store.
But, running an online store demands a significant amount of effort. There isn't much time to promote your firm the way you want. This is because you're busy with administrative work and delivering orders.
Hootsuite comes in helpful in this situation.
It is a popular WooCommerce marketing automation plugin. It lets you schedule social media postings on up to 30 different platforms in advance.
This saves you time and generates more leads that you can convert into sales.
Not to mention that the Hootsuite dashboard allows you to:
Contact your team directly
Check thorough analytics information
Use pre-written responses
This further automates your marketing process.
Product Import Export for WooCommerce
This plugin allows you to import and export simple products in CSV format. The export tool comes in helpful if you need to communicate your product details to someone.
With this plugin, you may mass upload and update products in your WooCommerce store. As a result, you won't have to enter data for each product manually.
WooCommerce Stripe Payment Gateway
WooCommerce One of the most popular WooCommerce plugins is Stripe Payment Gateway. This is since it is a widely used payment gateway for almost all the major eCommerce platforms.
WooCommerce doesn't have Stripe or many other payment gateways. Thus it can't accept transactions on its own. But you can use this plugin to link to your Stripe account.
It's completely free.
WooCommerce's Unique Features Stripe Payment Gateway is a Great Option.
It is one of the world's most popular payment processors. This indicates that it is reputable, secure, and well-liked.
Your site will be able to accept all major debit and credit cards after installation.
It enables you to pay in your local currency.
Stripe Elements is a built-in feature. It helps consumers put in their personal information quickly during the checkout process.
Customer authentication is regarded as among the best in the industry.
Stripe offers alternative payment methods such as Google Pay and Apple Pay on your site.
It allows you to set up recurring payments.
It allows you to set up recurring payments.
If compared to PayPal, it provides more superior customer service. But, a PayPal Buy button isn't exactly considered professional.
Any online store can use Stripe to add extra payment methods and boost conversion rates.
Checkout field editor
This plugin gives you the ability to create, update, and delete custom fields in your checkout section. The typical fields for names, addresses, and payment information remain. But this plugin recognizes that certain businesses are distinct.
The plugin works hand in hand with WooCommerce to transform your checkout module into a more flexible space. For example, you can update existing fields and create new fields for things like labels, placeholders, and names. Custom fields are critical for a variety of enterprises. Particularly B2B businesses that deal with custom orders on a daily basis.
The main plugin is free, but for $39, you can get further functionality.
The premium edition adds some cool themes to the mix. It also has many extra fields like numbers, checkboxes, and file uploads.
Checkout Field Editor has many features that make it a great choice.
It makes customizing checkout modules a breeze. Of course, changing elements on your WooCommerce checkout isn't accessible, but this makes it a lot easier.
There are dozens of field items to incorporate options like classes, labels, and kinds.
It is possible to edit fields without understanding how to code.
As a result, rearranging the regular shipping and payment fields is now possible.
The plugin's core version is entirely free. It includes field kinds like choices, text fields, and email.
You can move fields around the checkout process to put them in different places. You might decide, for example, that the email box should not appear until the order details page.
Feel free to delete any fields you don't want.
With a press of a button, you will enable and disable fields.
The plugin has a drag-and-drop interface to rearrange the order of existing and new fields.
The premium version is inexpensive. But, it offers a whole new set of demos and areas.
If your business currently uses the WooCommerce checkout section, there's no need to buy this plugin. But, some eCommerce companies need the addition of new data. Such as a B2B store that requires particular information for each order.
WooCommerce Menu cart
Many eCommerce plugins are compatible with the WooCommerce Menu Cart plugin. Including WooCommerce, WP-eCommerce, and Easy Digital Downloads. Its primary function is to add a shopping cart button in the main navigation menu.
Certain WP designs and themes don't include shopping cart icons near the top of the page. Hence, this is necessary. This usually means the theme wasn't designed for WooCommerce. But, most themes are still WooCommerce compatible. So, you only need to include a few items from this plugin, such as the shopping cart icon.
There is a free version of the plugin. The premium version, which costs €27.00, has more cart icons, a cart flyout, and much more.
WooCommerce Menu Cart has many features that make it a good choice.
The shopping cart icon is vital for driving sales and informing visitors about their carts. Hence, the plugin converts "non-WooCommerce" themes into fully functional online stores.
After installing the plugin, you will see the shopping cart symbol in your menu in a few minutes.
You can also add a shopping cart icon or only the items and pricing.
Using various settings, you can position the cart symbol in various navigation menu sections.
You can use custom CSS For more complex modifications.
More cart icons, flyouts, automated updates, and other features are included in the Pro Version.
If your current theme lacks a cart icon, consider using the WooCommerce Menu Cart plugin. This usually happens when you don't intend to sell anything on your site and choose a theme that lacks essential ecommerce features. As a result, this plugin addresses the issue. For example, you might begin to think that selling items from your site would be a bright idea.
Direct Checkout for WooCommerce
WooCommerce's Direct Checkout serves a unique and potentially lucrative purpose. It replaces your WooCommerce site's shopping cart page. It also speeds up checkout and makes it easy for your consumers to reach the payment area.
It's never easy to develop ideas to make the checkout process faster. Of course, some stores will be offended by removing the shopping cart, but it makes sense for others. After all, if the buyer wants to change something, they can always return it.
It's free, but there's a $15 premium option for a few more features. Features That Make WooCommerce Direct Checkout a Great Option.
It's completely free.
The plugin allows you to add single, grouped, and variable products to your basket. This is done without having to reload the page each time.
Instead of being sent to the shopping cart. Users are immediately sent to the checkout page to complete their purchases.
You can also skip some of the checkout fields to speed up the process.
You can opt for a one-page checkout approach.
The quick buy button can be added to the bottom of each product.
This will direct consumers to the checkout page with only that one item.
It allows you to customize the text items and the checkout buttons.
Some consumers may object to be directed straight to the checkout area. But, others will appreciate the convenience. Again, it's best to consult with your clients ahead of time and get feedback as you install the plugin.
Which of the Best WooCommerce Plugins Should You Use? To this question, the response is that you should look at all of them. On occasion, look through the plugin repository to see if there are any ways to automate or speed up your procedures.
What each of these WooCommerce plugins does is different. As a result, it's advisable to define what you want to enhance about your store. Then identify concerns and needs before deciding on the best solutions.
We hope that this post assisted you in selecting the most useful plugins for your WP website.